This is a short post. Tyre Nichols was 29 years old. He ran during a traffic stop and 5 cops beat him up = killing him.
These are the 5 cops who beat him up and killed him:
They are all black.
This is Tyre Nichols:

Tyre Nichols
So the head of the FBI is appalled at what these 5 cops did? So they were fired and charged so quickly my head hurts. Let me repeat – these 5 cops are black people.
Why are black cops being fired and charged and white cops who do the very same thing – are exonerated?
There is a double standard at play here and frankly I find it distasteful and totally racist.
Who was Tyre Nichols? What we know about man killed after traffic stop in Memphis
He was a father. He loved skateboarding and photography. He had a tattoo of his mom on his arm. He was 29.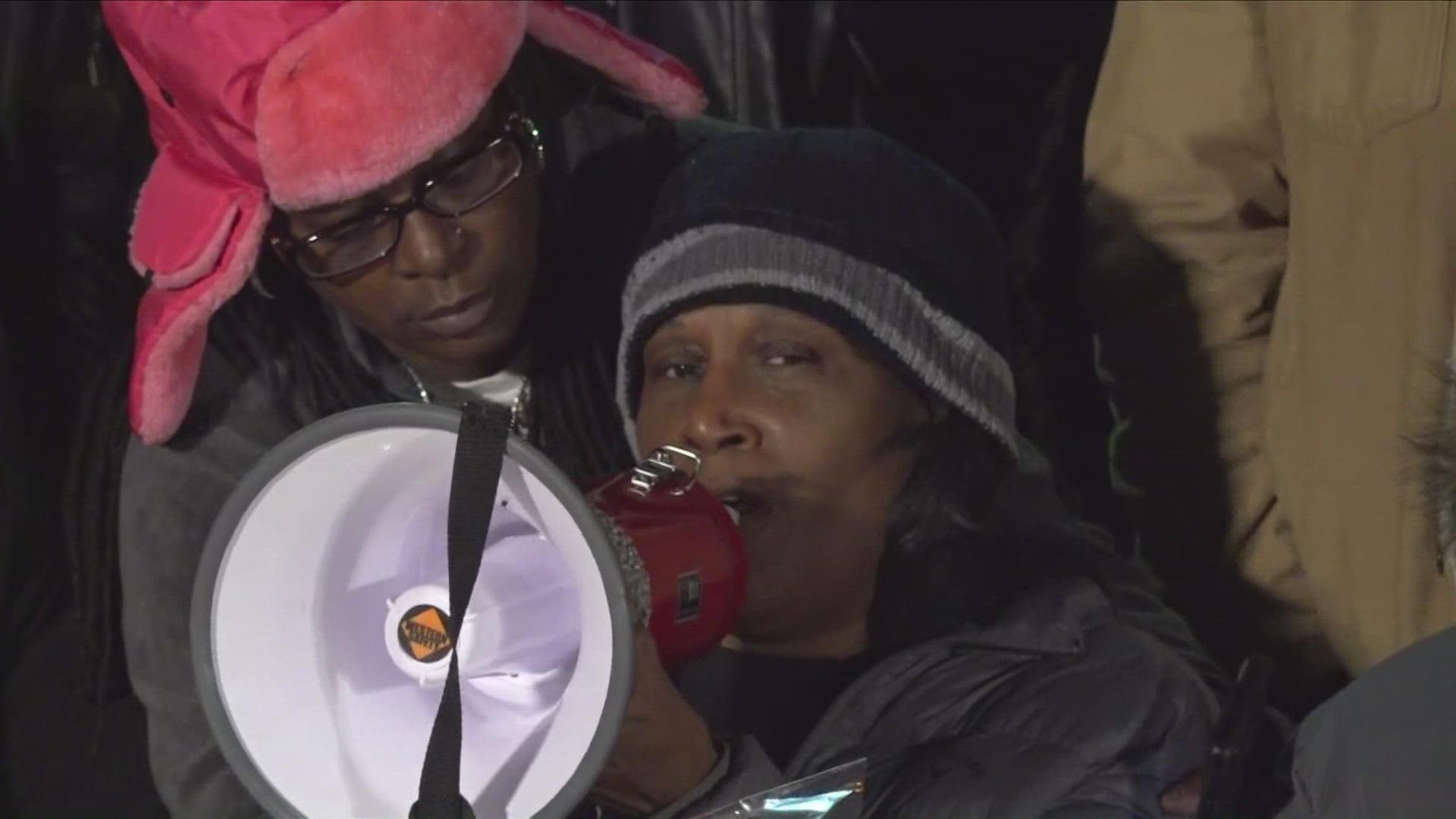 Author: ABC24 Staff (ABC), The Associated Press
Published: 2:38 PM CST January 27, 2023
Updated: 2:50 PM CST January 27, 2023
MEMPHIS, Tenn. — Tyre Nichols was just 29 when he died after a traffic stop by Memphis Police.
His mother, Rowvaughn Wells, said he was two minutes away from home when he was pulled over by police on Jan. 7.
Memphis police said two confrontations occurred between Nichols and officers. After he was arrested, Nichols complained of shortness of breath and was taken to a hospital in critical condition. He died three days later.
Relatives have accused the police of causing Nichols to have a heart attack and kidney failure. Authorities have only said that Nichols experienced a medical emergency.
According to civil rights attorney Ben Crump, who was hired by Nichols' family, an independent autopsy found that Nichols had suffered from extensive bleeding caused by a severe beating.
Nichols' family said police beat him to the point of being unrecognizable.
Five Memphis Police officers were fired and later indicted on numerous charges, including second-degree murder, in the death of Nichols.
READ MORE: Breaking down the charges officers are facing in the death of Tyre Nichols
Video of the incident is expected to released Friday evening.
What do we know about Tyre Nichols?
Nichols' family has described him as a Sacramento native who loved to skateboard.
Nichols was the father of a four-year-old son, according to the Associated Press.
"He was one of those people who made everyone around them happy," said Lucille Washington, Tyre's Step-Grandmother at a memorial service.
Nichol moved to Memphis just before the pandemic, but got stuck, according to the Associated Press.
Nichols lived with his parents, and worked second shift at FedEx with his stepfather.
He had worked at FedEx about nine months before his death, according to his mother.
The Associated Press reported that the two would come home together every day on their lunch break at 7 p.m., and his mother would have a meal waiting for them.
"My son was a beautiful soul, and he touched everyone," she said.
She'd offered to buy her son Jordans, the popular athletic shoes, but he didn't want them.
"He was just his own person," she said. "He didn't follow what anyone else was doing."
His mother said he had her name tattooed on his arm.
Nichols described himself as "an aspiring photographer" on a website featuring his works.
"My vision is to bring my viewers deep into what i am seeing through my eye and out through my lens," he wrote. "People have a story to tell why not capture it instead of doing the "norm" and writing it down or speaking it. I hope to one day let people see what i see and to hopefully admire my work based on the quality and ideals of my work."
Material from the Associated Press was used in this story
#cogfunpro